OK – please excuse me while I get all sorts of excited over the business cards I just ordered for Book Expo America 2013!
Behold the front.  (Yes, I blacked out my last name.  I'm shy like that.)  I'm' not sure if I should have done the border around my blog name, although the contrast is not nearly as severe as it looks in the photo.  I was trying to make it stand out, but perhaps it would have looked a little cleaner without.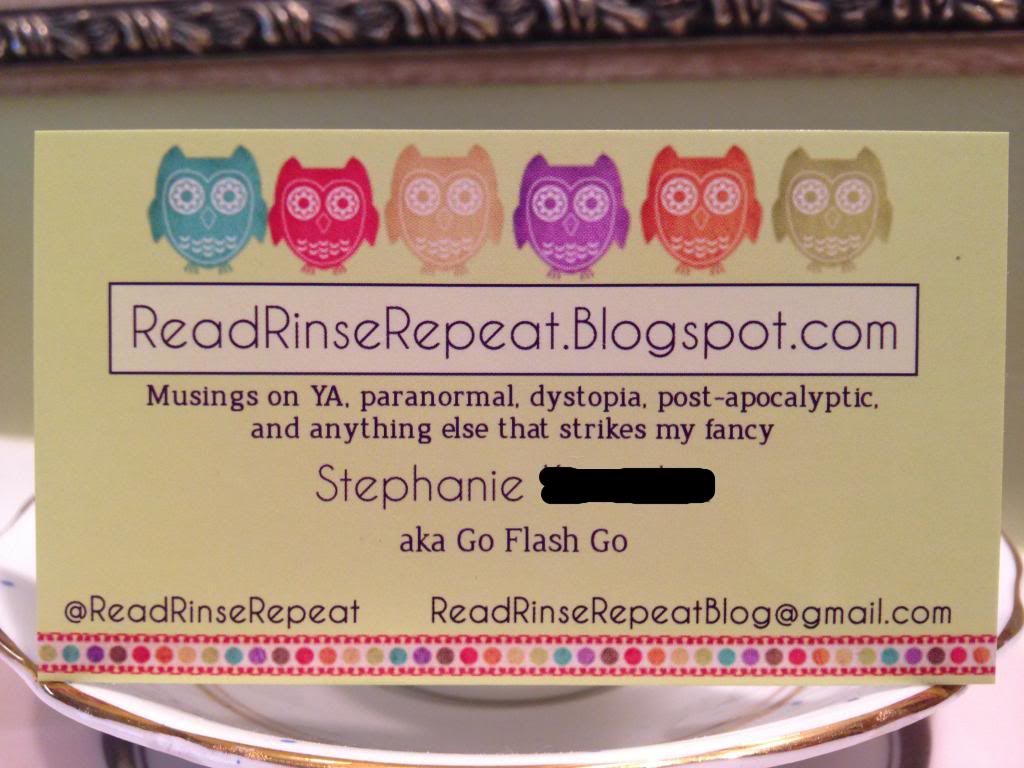 And the back.
Would love to your feedback, and let me know if you're attending BEA!
Related Posts