Stacking The Shelves is all about sharing the books you are adding to your shelves, may it be physical or virtual. This means you can include books you buy in physical store or online, books you borrow from friends or the library, review books, gifts and of course ebooks! Visit Tynga's Reviews to learn more about this weekly meme.
This was a HUGE library haul week for me.  This was not intentional, as I reserve the books in a queue in advance, and I have no idea when they'll get to me.  In some cases this week, the last book in a series came available, so I had to grab the earlier books, too.  This week is a good example of "When it rains, it pours."  Oh, and out of this pile, the only one I've completed so far is Hallowed.  So, without further ado…
 \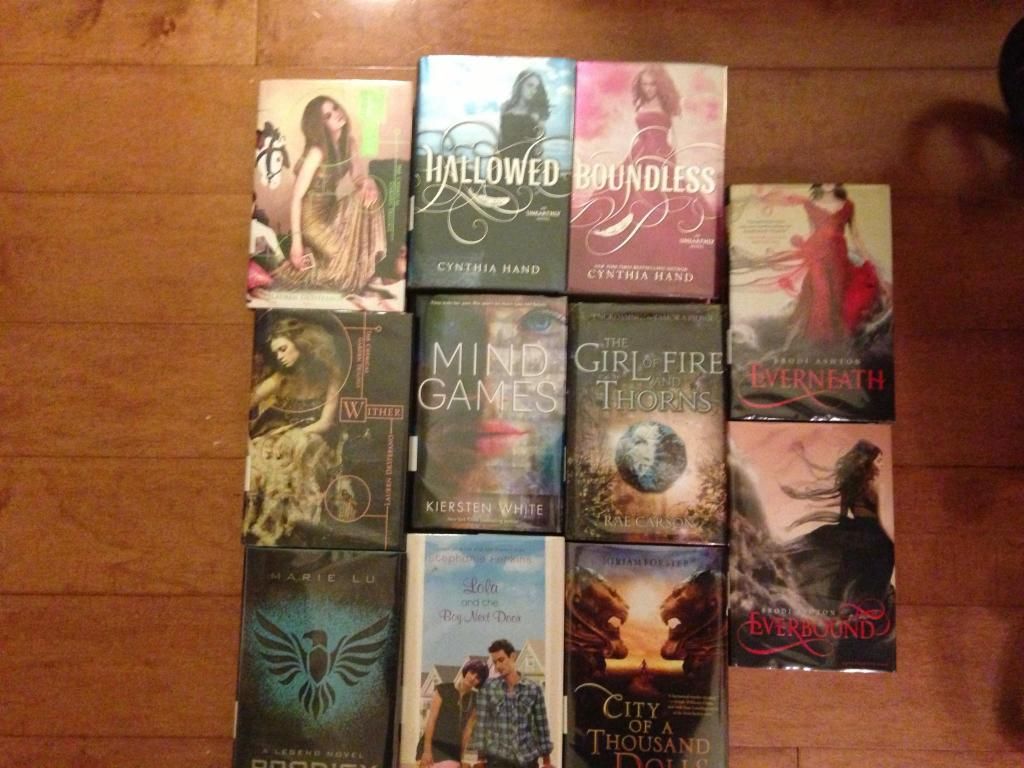 Fever by Lauren DeStefano
Wither by Lauren DeStefano
Prodigy by Marie Lu
Hallowed by Cynthia Hand
Mind Games by Kiersten White
Lola and the Boy Next Door by Stephanie Perkins
Boundless by Cynthia Hand
The Girl of Fire and Thorns by Rae Carson
City of a Thousand Dolls by Miriam Foster
Everneath by Brodi Ashton
Everbound by Brodi Ashton
Cinder by Marissa Meyer
Yay for Amazon sales on e-books!
If you comment with a link to your STS, I will follow back.  I love interacting on Twitter, too.  I'm @ReadRinseRepeat (link at top right).  Thanks for stopping by, and don't forget to check out my giveaways!
Related Posts