I still need to finish recapping the Bloggers Conference, but I just had to tell you guys about the first "official" day of BEA.  In an earlier post, I promised that I would not go nuts snatching up too many books.  Did I keep my promise?  Ummm….  OK, I confess.  I went a little nuts.
I cabbed it bright and early and arrived at BEA at 7 AM.  There was already perhaps 100 or so people on line, and I settled in for the 2 hour wait.  There were some semi-obnoxious women behind me, but that didn't dampen my spirits for long, because when 9 AM hit, WOOHOO!!!  Books everywhere!  I was pretty indiscriminate at first and picked up a number of random galleys.  I think I just needed to get it out of my system.  I had a huge list of every possible signing I wanted to attend, allowing for getting shut out of some of them.  My first "must" was Kendare Blake at 9:30.  Sigh – I didn't get it.  I learned that you cannot line up a few minutes before a big author and expect to make the cut.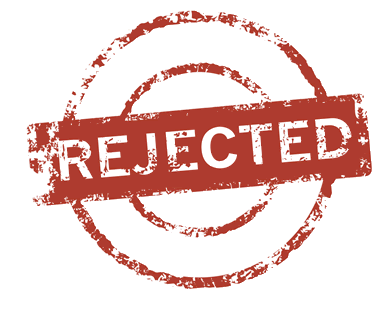 Next up at 10:30: Gretchen McNeil.  I failed AGAIN!!!  I was early, but not early enough.  Both of those books were on my BEA Most Wanted list.  At 11:30 was These Broken Stars.  I HAD TO HAVE this book, and I wanted to meet Amie and Meagan.  I got on this line quite early, and SCORE!  You don't have more than a few seconds to greet an author at BEA, but my few seconds with them were great.  I was so excited, though, that I forgot to take a picture of them.
The rest of the day, if there was a signing or a galley drop I really wanted, I got my ass on line early.  The result was I didn't get shut out of anything else, but I also had to forego some books I really wanted in favor of books I REALLY wanted.  The longest line I waited on was for Sarah  Maas.  People start forming lines around an hour beforehand for some books.  That's commitment.  I think I got on Sarah's line 45 minutes early, and it was quite sizable already.  The line stretched down the hall and wrapped around a corner, continued, and wrapped around a second corner.  It was sort of funny (I know – that's not nice) to see peoples' expressions when they came around that first corner.
My choosiness resulted in the following successes:
Tumble & Fall
The Bone Season
Steelheart
Unbreakable (Kami Garcia)
Across a Star Swept Sea
Eye of Minds
Teardrop
Born of Illusion
A Wounded Name
Relic
Independent Study
And quite a few others.  You might be ashamed of me if I told you the total.
The books I had to  skip:
Wild Cards (still hope to get!)
Invisibility
Through the Ever Night
Requiem
The Planet Thieves
Dollhouse
Rush
The Boyfriend App
All I Need
And lots more
Aside from the authors and books, I loved meeting bloggers I've interacted with online.  We all wear badges containing our name and website on a string that hit around navel-level.  As a result, I found myself peering at everyone's stomachs for much of the day.  
Suitcases aren't allowed on the floor, so people snag tote bags from various vendors to store the goodies.  When my poor shoulders could no longer take it, I unloaded the books into a suitcase I checked at the conference.  (Suitcases aren't allowed on the floor.)
By the end of the day, my feet were sore, and my
injured big toe
 was feeling the pain.  Now the big question: what do I do with all of these books?  Thanks to bloggers like
Hannah at Irish Banana
, I know there's a post office nearby that offers much better rates than the on-site shipping service.  I just didn't want to deal with it today, so my brother, who works close by, met me and helped me get my overflowing suitcase to his apartment.  Now, I'm just looking at these books and smiling while we figure out how to get them shipped.  
Tomorrow, I'm attending the children's author breakfast with Veronica Roth, Rick Riordan, Octavia Spencer, and Mary Pope Osborne.  I'm going to miss out on some of the early morning galley giveaways, but I think this will be a nice change of pace.  Plus, when I booked this a couple months ago, I was hoping we would be given Allegiant!
I also HAVE to meet Julie Kagawa tomorrow.  She's signing with Katie McGarry and Amanda Sun.  I think that line is going to be ridiculous, and I'm planning on standing on it an hour early.  The good thing about jumping on a line early is you greatly increase your chance of meeting a particular author, but you also "waste" valuable time because you must bypass any signings concurrent with the wait.  Assuming I get on this line very early, I will miss out on: Once We Were, Something Strange and Deadly, Gameboard, Rose Under Fire, The Coldest Girl in Coldtown, and Two Boys Kissing.  Sigh.  Julie and crew are also signing on Saturday, but I hate to wait until the last moment.  Decisions, decisions.
I feel a bit more seasoned going in to tomorrow.  I'm expecting a significantly smaller book haul and more time spent waiting in line for my most coveted signings.
I'm sorry I haven't been responding, but I assure you I'm reading every comment!  I get home Saturday night, and I hope to start getting caught up Sunday.
Take care, my fabulous friends!!!
Related Posts