Stacking The Shelves is all about sharing the books you are adding to your shelves, may it be physical or virtual. This means you can include books you buy in physical store or online, books you borrow from friends or the library, review books, gifts and of course ebooks! Visit Tynga's Reviews to learn more about this weekly meme.
Last week, I told you about my air conditioning system dying (just when temperatures here hit 90), and now I'm happy to tell you it's fixed!  The installers were here for seven hours on Wednesday, and everything went smoothly, and they were extremely nice and very neat.  Really, that was everything I could ask for.  (Aside from not having it break in the first place!)
Next week, I'm going to Boston for a team meeting.  Everyone in my group (there are 6 of us) is spread all over the country, and we only get together once a year.  I volunteered to lead an ice breaker activity.  Anyone have any ideas?  A couple of things you should know: We are all in our thirties and forties, and we are all financial analysts.  In other words, we are not a wild and crazy bunch.  Also, I don't want to do anything that involves touching!!  If you have any ideas, leave 'em in the comments below.
FOR REVIEW
The Girl With All the Gifts by M.R. Carey  
Jackaby by William Ritter
PURCHASED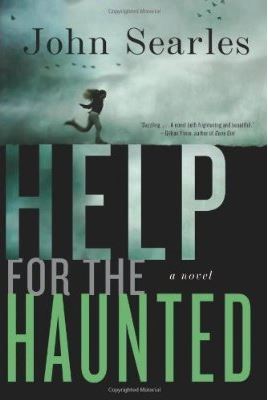 Help For the Haunted by John Searles
LIBRARY
Open Road Summer by Emery Lord
She Is Not Invisible by Marcus Sedgwick

Review and Giveaway: We Were Liars by E. Lockhart
Review and Giveaway: Saving Lucas Biggs by Maria de los Santos and David Teague

Let me know what hit your shelves this week!
Related Posts