Stacking The Shelves is all about sharing the books you are adding to your shelves, may it be physical or virtual. This means you can include books you buy in physical store or online, books you borrow from friends or the library, review books, gifts and of course ebooks! Visit Tynga's Reviews to learn more about this weekly meme.
I did a BIG thing this week.  I paid off my car loan!  "Why is this a big deal?" you ask.  Well, this is the first time in my car-buying life that I don't have a car payment.  (My first car was purchased for me, so I don't count those years.)  I think that's going to be a very nice feeling.  And then I'm sure I'll find some frivolous things to spend my extra money on.  🙂
FOR REVIEW
I Am the Mission by Allen Zadoff: I read the first book in this series back when it was called Boy Nobody, and I really enjoyed it.  They've since changed the name of that book to I Am the Weapon, and I'm looking forward to this sequel.
The Young World by Chris Weitz: Chris Weitz first came to my attention when he starred in the awesomely creepy film, Chuck & Buck, with Mike White in 2000.  Has anyone else seen it?  I think that was the only time I've seen it, and I've wanted to watch it again.  It popped up on my DVR a week or two ago, but I completely forgot to record it.  I just looked for it now, but there are no future airings currently.  My cheap self might need to plunk down $3 to rent it on iTunes.  Anyway back to Chris Weitz – he's also directed films (American Pie, About a Boy, New Moon), produced films, and worked as a screenwriter (Antz, The Golden Compass, and the upcoming Cinderella).  In other words, it's only logical that he is now an author.
AUDIOBOOKS – FREE!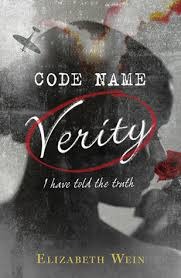 Code Name Verity by Elizabeth Wein: Don't forget about the free audiobooks every week this summer at SYNC! (I already purchased this one on Audible, but I wanted to include this here so you all know about it.)

LIBRARY
The Dark World by Cara Lynn Schultz
The Lost by Sarah Beth Durst: This was on NG for a while, but I hesitated to request it since the last book I read by Durst was so…odd.  The library seemed like a safer bet.
Mr. Mercedes by Stephen King

Review: Since You've Been Gone by Morgan Matson
Review: The Immortal Crown by Richelle Mead
Review: Attachments by Rainbow Rowell
Top Ten Books I've Read So Far This Year

Let me know what hit your shelves this week!
Related Posts