Stacking The Shelves is all about sharing the books you are adding to your shelves, may it be physical or virtual. This means you can include books you buy in physical store or online, books you borrow from friends or the library, review books, gifts and of course ebooks! Visit Tynga's Reviews to learn more about this weekly meme.
Happy National Readathon Day!  For most of us, this is also called "Just a Normal Saturday."  (And no, I didn't know National Readathon Day was a thing, either.)  I'm going to hopefully spend much of the day reading Firefight by Brandon Sanderson.  I just finished Steelheart, the first book in the series, on Thursday, and it was incredible.  I hope you have something fabulous to read today!
LIBRARY
Authority and Acceptance by Jeff VanderMeer
The Last American Vampire by Set Grahame Smith
The Just City by Jo Walton
Wolf Hall by Hilary Mantel
The Kill Order by James Dashner
The Conspiracy of Us by Maggie Hall
FOR REVIEW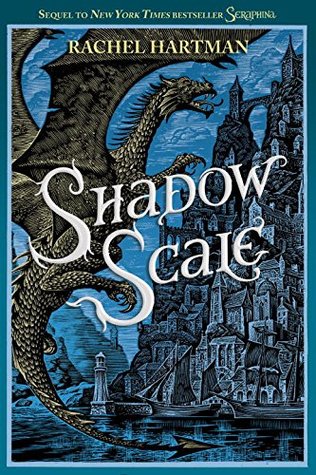 Shadow Scale by Rachel Hartman

Review: Here by Richard McGuire
Top Ten Favorite Titles of 2015


Let me know what hit your shelves this week!
Related Posts