Books That Would Be on My Syllabus If I Taught Girls About Unhealthy Relationships
One of the things that bothers me about some YA and NA books is how they idealize obsessive, possessive relationships.  Instead of depicting these relationships as unhealthy, destructive, and potentially very dangerous, some authors seem to think that possessiveness expressed by a male character towards a female character is a sign of his deep love for her.  Some of the behaviors that are portrayed as romantic include stalking, violence, and isolating the female character from her friends and family.  Of course, the authors never use those terms to describe the behavior of the male characters, but let's not kid ourselves.  Stalking?  Oh, he's not stalking her at all.  It's just that she is so desirable that he must keep tabs on her 24/7 in order to "protect" her from other men, even if that means spying on her, violating her privacy, and constantly showing up unannounced.  As for the violence, the authors know that it's not "sexy" for a guy to beat up a girl.  But, they have no reservations about having the guy beat up other guys or destroy inanimate objects, because jealousy and rage are supposed to be expressions of his passion for the girl.  Isolating a girl from her friends and family is another sign of love, because of course, she should be as obsessive and single-minded about him as he is about her.
I've mentioned this before in a couple of my reviews of some of the books below: I was a victim of stalking in college.  I ended a three year relationship, and I was stalked for about a year as a result.  The "heavy" stalking involved threats to my father that he would murder me, chasing my car on a highway and crashing into it, non-stop phone calls at all hours of the day and night, driving drunk to my dorm and trying to break in, and on and on.  Obviously, no author would glamorize these criminal behaviors, but here's the thing: before all of that started, he was very much like the male characters in the books I show below.  And I was very much like the female characters: 18 years old at the time, naive, inexperienced, and I felt so special and so adored by this guy who was, in hindsight, in the early stages of inflicting a great deal of permanent emotional damage on me, and it's made it extremely difficult for me to trust people and form relationships, especially with men.
I do believe that none of these authors intend any harm, and I'm sure that they would loudly dispute any suggestion that their books glamorize dangerous behaviors.  But I wish that when authors start describing the type of "sexy" behavior I write about in the first paragraph, they would step back and ask a friend, family member, or fellow author who has been on the receiving end of that behavior how it felt.  And ask them if and how it escalated.  I don't want to censor authors, but I want them to think about what they want their young teen readers to take away from these books.  Should these girls shun the nice guy next door, and instead go for the guy who beats up any other guy who looks at her?  I'd feel differently if these authors were writing for adults, but when their audience is YA, I genuinely fear that their young readers will romanticize these unhealthy relationships in real life and end up like me.
Finally, I want to point out that some of these books have large and passionate fan bases, and I don't want to offend anyone by discussing these books in this way.  Keep in mind that my reaction to these books is a direct result of my own stalking experience, and if that hadn't happened to me, I might be fans of these books, too.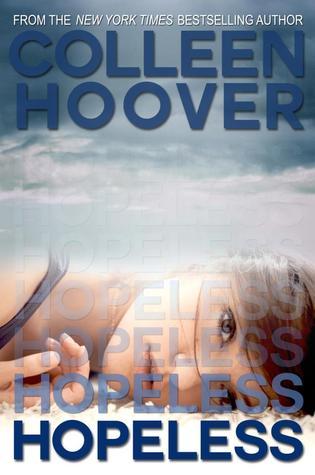 1) Hopeless by Colleen Hoover: A few of the "loving" behaviors that the guy does within a few days of meeting the MC: slams his fist into the hood of a car; repeatedly invades MC's personal space and puts his hands on her within a day of meeting her; punches a locker when she gives the "wrong" answer when he asks if she's dating anyone; admits to beating "someone within an inch of his life" and vows to do it again; goes through her phone without permission; when she asks him to leave her house, he refuses, and lays down on her bed instead and grabs her and pins her underneath him; after ignoring her for a month, he breaks into her window in the middle of the night and climbs into her bed.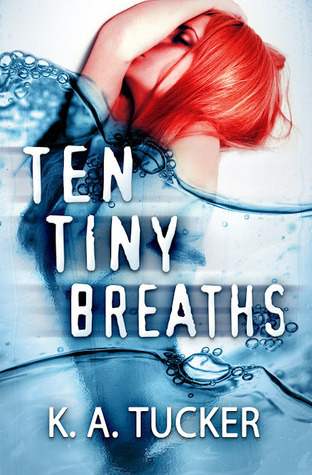 2) Ten, Tiny Breaths by K.A. Tucker: At this point, I'm feeling a bit ill after writing what feels like an essay about stalking, so I will just include links to my reviews in the title, in case you want to more about the gross behaviors in the rest of these books.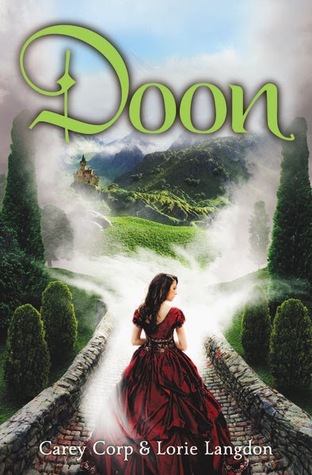 3) Doon by Carey Corp and Lorie Langdon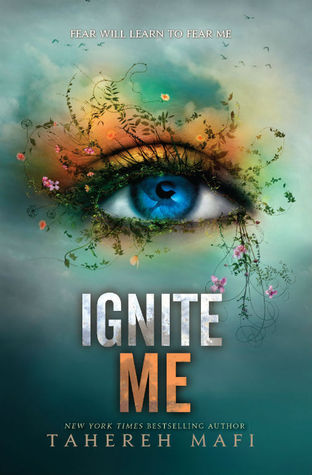 4) Ignite Me by Tahereh Mafi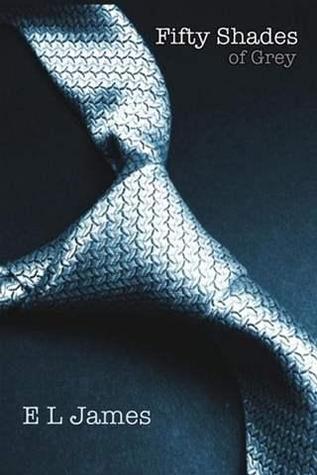 5) Of course, with a topic like this we cannot ignore….this series.
Your turn!  Share your TTT post with me below!
Related Posts