Top Ten Authors Who Need to Write Their Next Book NOW
I did a minor tweak to this week's Top Ten Topic.  They aren't necessarily all auto-buy authors in the sense that I can't say I will always buy their future books, but for all of the authors listed below, I loved their last books so much that I will definitely be lining up to buy their next book.  I also tried to avoid blockbuster authors like Marissa Meyer, Laini Taylor, Rainbow Rowell, Suzanne Collins, etc., and instead focused on newer and/or underrated authors.  The books pictured below are the most recent book I've read by that particular author, and I highly recommend all of them.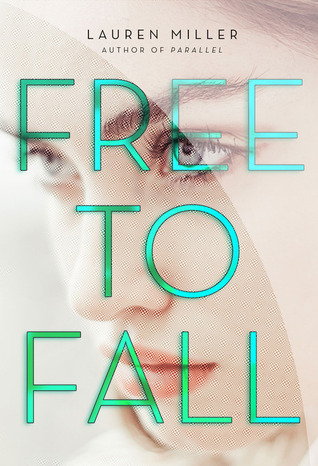 1) Free to Fall by Lauren Miller: This book was even better than her debut, Parallel.  I regularly check GR to see if there is any news of a third book, and I continue to be disappointed.  I really hope this is not the last we have seen from her.
2) A Mad, Wicked Folly by Sharon Biggs Waller: This is one of my favorite recent works of historical fiction, focusing on the suffragette movement in London in the early 1900's.  Waller's next book is The Forbidden Orchid, coming out in February 2016.  It's another historical fiction story, this time set in China.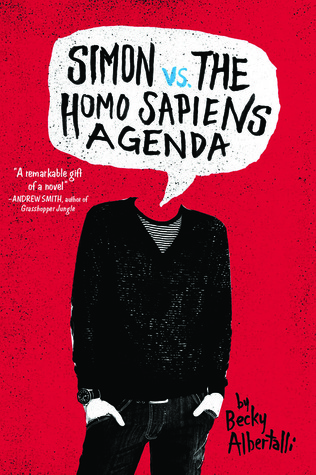 3) Simon vs. the Homo Sapiens Agenda by Becky Albertalli: I don't know anyone who didn't love this debut book.  GR shows an upcoming book in 2016, but so far, there is no synopsis.  I would love to see a female MC next from Albertalli.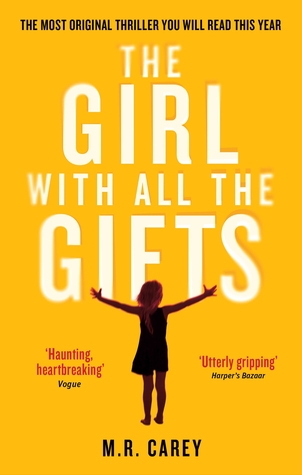 4) The Girl With All the Gifts by M.R. Carey: One of my favorite books of 2014.  It's a heart-breaking sci-fi/post-apocalyptic with an unforgettable young MC and and ending you will never forget.  M.R. Carey is a pseudonym for Mike Carey.  As Mike Carey, he writes graphic novels like X-Men and The Fantastic Four, and he did the graphic novel adaptation of Neverwhere.  As M.R. Carey, his next book is called Fellside, and will be published in April 2016.  It sounds like a paranormal thriller.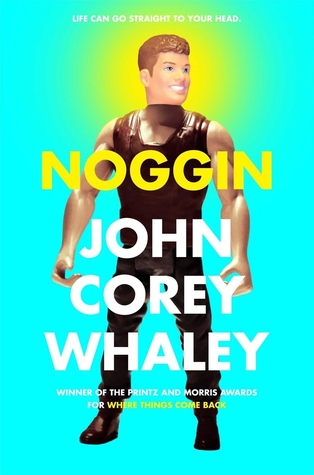 5) Noggin by John Corey Whaley: I always stress with this book that people shouldn't be distracted by the quirky cover and bizarre-sounding synopsis, because this story is so thoughtful and heart-warming.  His next book is Highly Illogical Behavior, about a boy with agoraphobia.
6) Here by Richard McGuire: I recommend this book to everyone, whether you like graphic novels or not.  The drawings are beautiful, there is very little text, but the stories it tells are so deep.
7) A Man Called Ove by Fredrik Backman: This is a story set in Sweden about a grumpy, controlling widower whose life is turned upside-down by an immigrant family who moves in next door.  The book was originally written in Swedish, and the translator deserves a lot of credit, too, because the English translation was so beautifully written.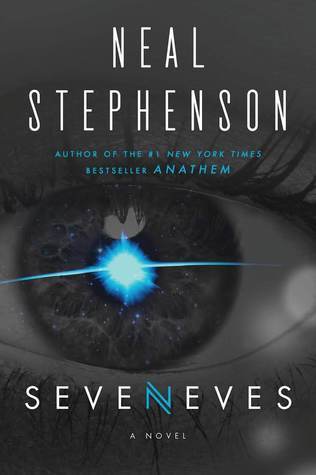 8) Seveneves by Neal Stephenson: I hadn't heard of Stephenson until a couple of months ago, even though he's written lots of books and has hundreds of thousands of reviews on GR.  In that sense, he doesn't belong on this list of newer, more underrated authors, but since only 10 of my GR friends have added this book, I can't miss the opportunity to recommend Seveneves.  This book is epic – more than 800 pages.  It starts off with the destruction of the moon, then the eventual knowledge that the earth will turn into a life-ending inferno in about two years, and then it focuses on the plans to save about 2,000 humans from extinction by sending then to live is space.  It's predicted that Earth will not be inhabitable for 5,000 years, so these humans will need to find a way to survive in space for a very long time.  Even if you don't think you want to invest the time to read this massive book, I urge you to at least get it from your library to give it a shot.  It became un-putdown-able for me in the first 20 pages.  His next book is called Fall, and it's described as "a high-tech retelling of Paradise Lost," but since it won't be published until 2017, I need to go back to read some of his previous books.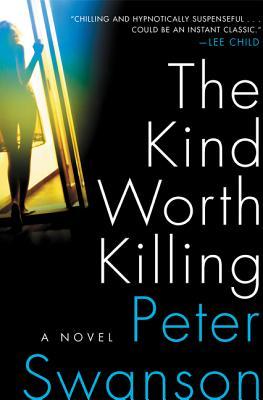 9) The Kind Worth Killing by Peter Swanson: This is an adult thriller, filled with wonderfully awful characters.  GR doesn't show any upcoming books for Swanson, but whatever it is, I'll be buying it.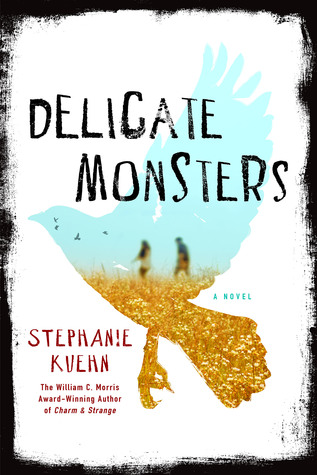 10) Delicate Monsters by Stephanie Kuehn: Kuehn has such a talent for writing about truly f***ed-up characters.  She's done this so well in her first three books, and while a part of me would like to see how she would write a more "normal" character, that seems a little greedy on my part.  Her next book is called "The Pragmatist," and while a pragmatist is almost the definition of normal, I suspect this book will be anything but.
Related Posts